Answers in search from your Gmail, Google Drive and more
Join this field trial to preview upcoming search features we've been working on. Shortly after joining, you may get answers in search from other Google services you use such as Google Drive, Google Calendar, or Gmail. These answers are just for you and can include your upcoming travel itineraries, package status, or your plans for the evening.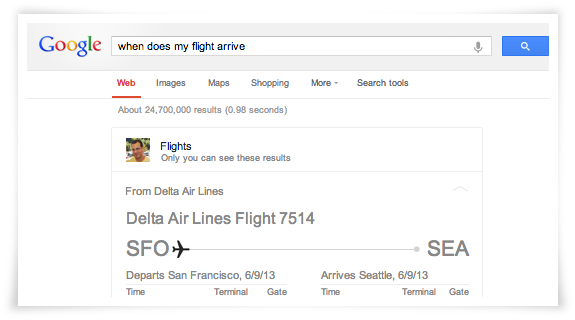 Enhanced flight tracking features
Get information and status updates for your upcoming flights. Search for "my flights" on Google.com and useful information will appear right in Search.